Clubhouse for non-profits
As the invite-only audio app begins rolling out to Android users, find out how your organisation can get on board.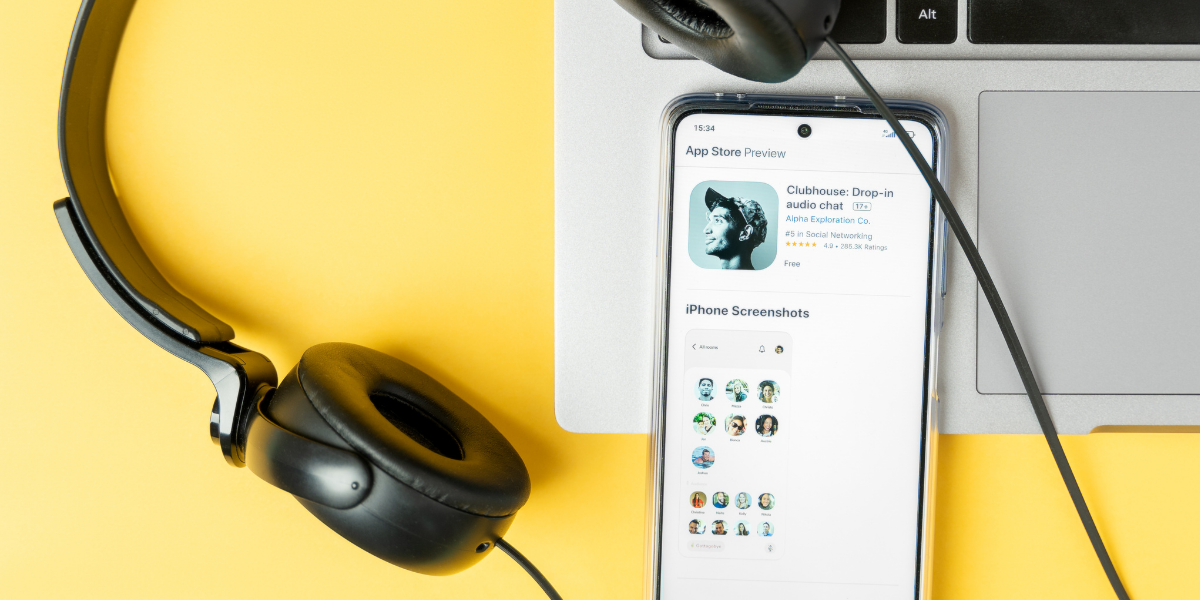 What's the big deal, anyway?
Clubhouse arrived at the right time. Launching as the coronavirus pandemic took hold across the world, it was valued at $100 million before it even had a website. Described as "a new type of social network based on voice", the app provides a place for people to connect online without the pressure that comes with being on screen. Clubhouse attracted big names early on, with the likes of Mark Zuckerberg, Oprah Winfrey, and Elon Musk joining in.
How it works
The premise is simple: interaction is audio-only, with no visual content beyond users' profiler pictures. At present, you need an invite to join Clubhouse. Existing users receive a limited number of them, so the quickest and easiest way to get in the door is to ask around! Otherwise, you can download the app and join the waitlist.
Once you're in, users interact in themed Rooms which are hosted by either Clubs or individuals. They cover every topic under the sun, so joining in is a great way to connect with people inside and outside our sector.
Clubhouse for charities
Opportunities for charitable organisations and non-profits on the app are varied. Clubhouse is a place where individuals can come together to learn from one another and solve problems. During the pandemic, connecting with our peers across the world has provided much-needed support. The app is also a place where charities and causes can connect with their donors and supporters.
Setting up a Club is the goal for any organisation using the app, however, Clubs are limited. Only the most active users will be approved to establish their own, so don't be discouraged if you're only starting out! Anyone can join a room and listen in. To actively take part and join the conversation, just raise your hand. It's that easy to connect with new people your organisation may not be reaching any other way.
Join the Resource Alliance on Clubhouse
If you want to test the waters, the Resource Alliance will show you the ropes! Every Monday at 17.00 BST, fundraisers and changemakers meet for an open discussion on social issues and changing the world.