#Coronavirus & NGOs: What content are we sharing in social isolation?
Our words, videos or photos are evidence that our behaviour is changing as the world faces this new global crisis.
And while efforts are being made to prevent the spread of the virus, it has led the rest of us to reposition ourselves as gregarious and social animals. With physical isolation sending our natural impulses into overdrive, we are now learning to communicate through all the necessary means that we have at our disposal, be that, video conferencing, WhatsApp groups and of course, social networking.
In an international study developed by the Kantar Agency, which used Enhanced Visual Analytics (EVA) to look at social media trends about how people are responding to COVID-19, it reached the following conclusions from more than 8000 posts in countries that have already declared social isolation: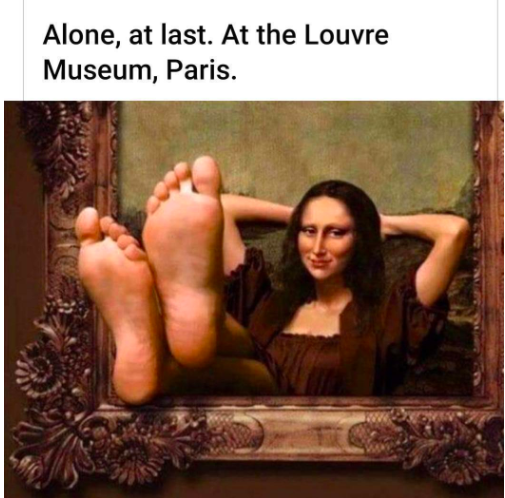 1. Nooo… really? (40%): Memes and selfies are usually frivolous and fun, but it seems that in times of crisis they transform into something different.
2. Nostalgia for nature (17%): As people stay inside, it seems that they dream more and more about the outside.

3. Life on the notebook (13%): People are resourceful, and we see how human beings can adapt quickly, changing their social and work life into a digital format.
4. «Curled up» on the couch (13%): Getting comfortable and feeling safe with our pets and the people we are close to, feel more important than ever before.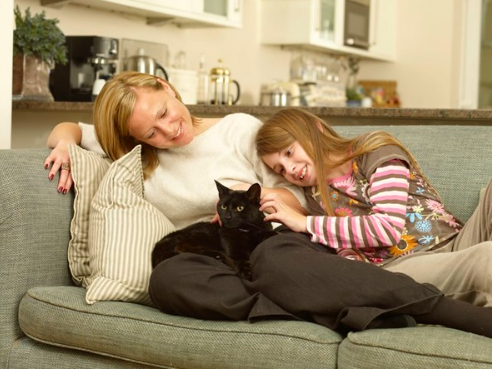 5. Creativity & Crafts (9%): As the days get longer, with little to do and nowhere to go, people turn to their own creativity by entertaining themselves.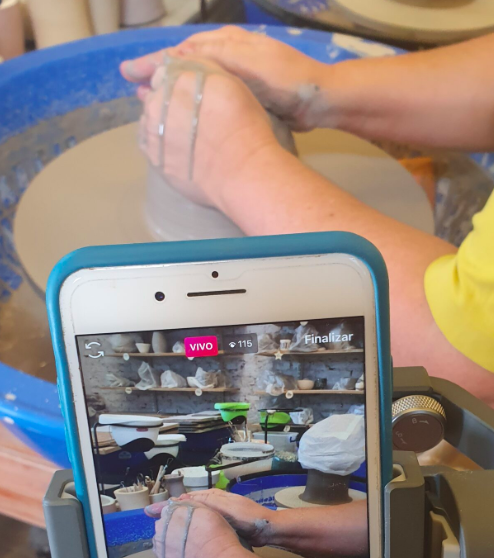 6. Core Values (6%): People love to share pictures of things that are important to them. There are a host of «new essentials» for self-isolation in which people share content.

By classifying and grouping themes in this way could help NGOs to better understand how to reach their communities more effectively, and here's how.
First, I would invite you to log-on to your Facebook, Instagram or Twitter page and carry out this exercise for yourself. Start by reviewing and cataloguing those in your own community, and see what you get.

Secondly, think about how NGOs could use this information to activate solidarity and generosity?

Because like any major change in society, understanding trends means that we need to adjust our proposals in order to communicate more effectively.

And depending on the causes in which you work, you will have more possibilities of directing your proposal to the rights groups.

Let's focus on two of them here:

The first is «Reflective Memes»: Used as a tool of expression to mimic or mock one's situation, reflective memes in the current crisis presents an interesting and timely narrative opportunity.

As expressed here by Soledad Offenhenden, the Creative Director of Visiones Trends Forecasting:

"The smile that is caused by a deviation from the usual, restores and strengthens the usual. Laughing at what is different gives us confirmation to things that are known and familiar"

Furthermore….

«Jokes serve to poeticize, cheer and entertain, they are not solitary acts, but there to be shared"

And this is essential! In order to activate solidarity and generosity, we must share!

Gabriel Nicolaievsky, CEO of Thinking Net effectively also uses memes to raise awareness through political criticism and irony. Her memes focus on scenes from everyday life.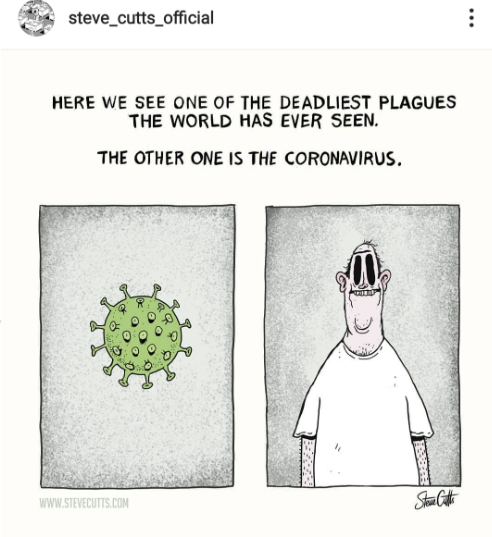 "In the coronavirus crisis we need to create a community within the calamity we are experiencing. Laughing at oneself many times helps you process your own fears"

So… will your NGO be able to explore reflective memes during the crisis?

If not, think about the second possibility «Essential Values»: Much closer to the communication style of most NGOs, a communication method that provides information that connects your work to Covid 19.

We have all experienced, and been subject to misinformation over the past months about Covid 19, leaving us feeling overwhelmed and confused. Therefore, it is a duty of NGOs to offer clear, short reflections on essential values which have the possibility of creating a bridge between your cause and the pandemic we are experiencing. ImagineGreenpeace connecting the environmental impact Covid 19 is having on climate change, or Amnesty International exposing the health inequalities found among Black communities in the Favelas in Brazil. Clear, simple messaging is at the heart of «Essential Values» and we must use these now to gain support and stop the spread of misinformation.

So, whether you use reflective memes, have nostalgia for nature, living a digital life on your notebook or mobile, or «huddled» up on your sofa with your pets or loved ones and sharing your private lives with the world, the social contagion of this content is playing its game.

As NGO's we have the chance to use social contagion to build resilience during this difficult time, and so when it's all over we hope that humanity will be a little better than when it started.
---
Marcelo will be leading an online discussion on Crisis Management for Fundraising and Engagement during COVID-19 on Friday 3rd April, as part of The Resource Alliance's Plan-C Webinar Series. Find out more.