Instant connection: Best practices for multichannel donor communications
With so many nonprofits rethinking their digital strategies following the challenges of the last year, it's important to remember the opportunities that are there for those that are ready to make change, writes Twilio's Michael Sabat.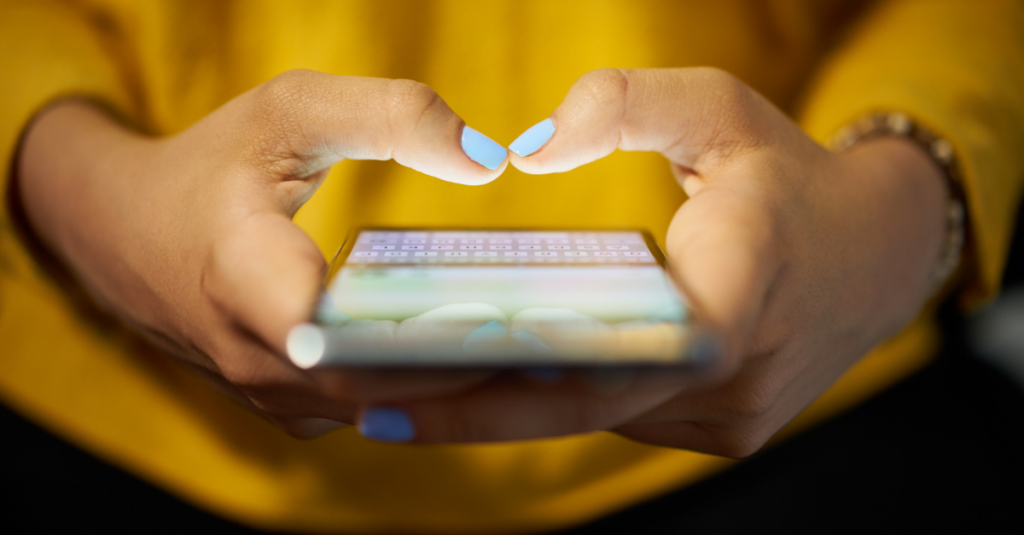 Covid-19 has accelerated digital transformation across all industries, making us rethink and reinvent how we engage with our donors. Software has been built and modified to transform in-person experiences into digital engagements. But are your fundraising programmes keeping pace with the speed of change globally?
Twilio has released a new free guidebook on digital communications for nonprofit fundraising, with best practices to set you up for success.
#1 Ask permission
People prefer communicating with organisations that have clear opt-in and opt-out preferences. In the race to capture the eyes, ears, and hearts of your supporters, it's important to remember that no one likes to be put on a list they didn't actually subscribe to.
Getting permission to communicate with your supporters serves both your organisation and your audience:
You build trust. The best donor relationships are built over time
You stay on the right side of the law – asking permission is a legal requirement in many parts of the world
You avoid the dreaded spam box and increase your email deliverability rate
Bottom line: Give your audience the respect they deserve by getting their permission to have an ongoing conversation with them via email, text, or messaging service.
#2 Use the right channel
Do you know where your supporters want to communicate with you? There's no need to spread your message across channels where your audience isn't paying attention. Focus your attention on the places you get the most engagement and on the times when your audience is most
active online.
Your audience's preferred communication channel may change depending upon the kind of message being communicated. But what does that mean in practice? Well, for example, your primary mode of communication may be email, but you might switch over to SMS when the message is urgent and the situation calls for it.
If you're having trouble deciding which communication channels are best for your organisation, ask yourself these questions:
What type of content are you sending?
Is this a message your supporters need to respond to immediately?
Does the reader need to respond to your message?
Do you have permission to communicate with your audience on these channels?
#3 Make time to personalise your content
Personalisation is about more than adding someone's name to an email. Your supporters want to feel like you know and understand who they are and why they connect with you. Look at the difference between these two statements:
"Your support was critical in helping stop hunger in 2019. Will you renew your support this year?"
And:
"Your $100 donation in 2019 helped feed a family of four for two weeks in Montgomery County. Will you renew your commitment to helping end hunger in 2020?"
The first statement is a blanket ask for a donation with no explanation of how the first donation was put to work. The second statement allows the donor to understand the real impact their donation made in their local community.
If your donor communications sound more like the first statement, your audience may be among the 56% of people who say the communications they receive from organisations aren't relevant to them. Ask yourself how you can help your supporters feel that their donations are making a real impact and include that in your communications with them.
#4 Use multimedia to capture your supporters' attention
Digital channels offer an array of multimedia options like images, video, and audio for you to use to create memorable communication experiences. When used with intention, multimedia has the potential to increase donor engagement and conversion.
Where's the best place to start exploring multimedia? It depends on your chosen communication channel. Are you using email? Images and short videos in GIF format are fun to include in the body of your email and can be viewed on just about every mobile device. Larger files like audio, video, and PDF can be added as attachments.
Your basic text or MMS messages sent through most phones can also handle multimedia, with video, audio, and images, usually up to 300 KB in size, sent over cellular networks.
Messaging services like WhatsApp operate over internet protocol (IP), opening up the size of the files you can send up to 16 MB. WhatsApp allows you to have more rich, contextual conversations with your supporters with the help of images, audio, video, text, and PDF files.
#5 Frequency of contact
Is there such a thing as contacting your supporters too frequently? Yes! Research shows that SMS opt-out rates increase significantly when
organisations send more than ten to 15 messages a month.
What does this mean for you and your donor engagement team? Take every opportunity to ensure that communications are personal, relevant, and welcome. Rather than send repeated asks for donations, balance out your asks with programme updates, organisational wins, and the occasional thank you for their continued support.
Still having trouble figuring out how frequently to contact your supporters? A recent survey says that 82% of donors prefer monthly email communications, 20% want to be communicated with on a weekly basis, and just 17% prefer daily correspondence. What this means for you
is that you have to test your audience to see what they prefer.
If you're ready to take control of your digital strategy, download The Nonprofit Guide to Omnichannel Donor Engagement where you'll find:
Current trends and challenges in not-for-profit fundraising
Types of donor communications and communication channels
Best practices for using communications to build donor relationships
Examples of how nonprofits have integrated multichannel communications into their donor engagement strategies
Michael Sabat is an enterprise account executive at Twilio. Along with Jessica Porter, SMS Programme Manager for the Democratic National Commitee, he presented Instant Connection: Supporter Engagement through SMS and WhatsApp at FRO2021. Members of the Resource Alliance Global Community can watch that session back through the community platform.