OKRs for Nonprofits: How to track goals and results
Goals and results matter. Of course you know that, but do you have any idea how to measure them?
Which tool or method to use to get a no-nonsense blueprint of your internal performance?
No idea?
You are not alone. OKRs are here to help!
What are OKRs?
Ever heard about the Objectives and Key Results method (or in short OKRs)? If not, don't worry.
OKRs is collaborative method to determine quarterly goals and results in an organization.
It's not only about setting these goals and results, but also about communicating and monitoring them.
Have a look at the following video and discover how Google explains the OKR method.
Who developed OKRs?
This method was initially developed by Intel president Andy Grove in the seventies and later on fine-tuned by major tech companies such as Google and Spotify.
These days, it's the method in the tech start-up world to measure performance.
So, why can't organizations in the social profit & public sector use it? There's no reason.
At Koalect, we have been using this methodology for years now. So, let's have a closer look!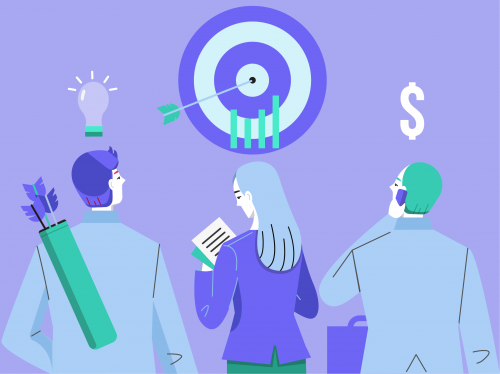 How to set OKRs
The initial goal of introducing OKRs is to connect your company, team and personal objectives towards a unified direction with measurable results linked to them.
Don't use OKRs as a top-down assessment tool for your employees. Don't. Consider it as a tool to unify your team towards a clear and common goal, get employees out of their comfort zone, prioritize work, and learn from both success and failure in doing so.
For employees it is a great way of creating a clear overview of their personal goals and how these contribute to the bigger picture. It will strengthen employee engagement in achieving your organisation's goals.
A few more basic rules, before diving into an example:
OKRs are publicly available to the entire organization
They're set, reviewed, and revised quarterly (and annually)
Objectives may or may not be measurable but must be strategic (ex: accelerate revenue growth)
Limited to 5 objectives
Key results must be measurable (ex: launch a new product or feature; achieve win rate of x%)
Should be a little uncomfortable so that you are always striving (score between 0.6 and 0.7 is good)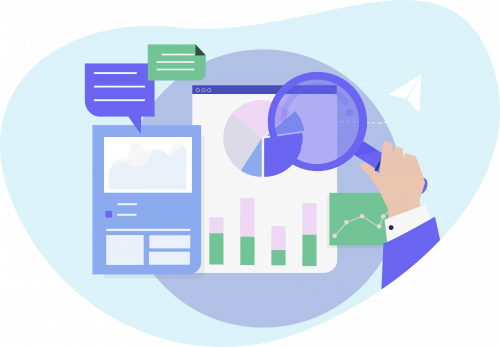 OKRs for non-profit organizations
Let's set OKRs for a non-profit organization. So, first step is to set an objective and link a key result on organization level:
Objective: create sufficient financial reserves to ensure your organization's independence.
Key result: 15% of your own resources is covered by donations (150K in 2019).
As mentioned above you can list maximum 5 objectives. Now, we have to break down this objective for the different teams. We'll do it for the fundraising team:
Objective: integrate a solid P2P fundraising strategy.
Key result: collect 40K in P2P donations.
Now let's break it down to the last level, the employee. Let's aim for the fundraising manager in this case:
Objective 1: scan partner opportunities with companies for CSR-collaboration to boost P2P fundraising.
Key result: 3 well-defined opportunities.
This way you have the 3 levels unified for one goal. The fundraising manager has a clear view on why he needs to define 3 CSR-opportunities. It will definitely strengthen his or her engagement in achieving your organization's goal.
How to create OKRs with your team
Want to get started? Get together the team and set your organization's top objectives and results. Then, meet up with your team and break these down on a team level.
Last step, break it down on a personal level. And no, you don't need a top-notch tool to do this. Excel or Word does the job. Just make sure it's accessible for everybody at all times.
Quarter is over? Score yourself on a personal level and get together to do those on team and organization level.