Things to Know Before You Tackle Your Next (Fundraising) Writing Project
Sometimes it seems like good writing has become one of the lost arts of the fundraising practice.
Email and social media may be to blame, or too many demands on our time, or our computer is too slow, or our feet hurt. It matters not. Pulling a magical piece of writing out of the fundraising hat is just plain hard work, even on a great day when the stars all align.
Here's the situation we all inevitably find ourselves in.
Your major prospective donor has asked for a written proposal.
or
Your CEO has asked for a draft of a Case for Support.
or
You've been charged with the job of drafting your next annual fund direct mail package.
…and you think…
"I know what I want to say, but it's all swimming around here in my head…how do I translate that onto the page in a way that makes sense and motivates action?"
No amount of experience with Twitter or Instagram or Pinterest can help you now, my friend! But fear not. All you need to do is understand and employ these three basic strategies.
#1 Start smart.
It is very difficult to write clearly about a subject if you can't think clearly about it first.
Common mistakes people make are biting off too big a subject, or trying to include too much detail in the document.
Grab a pencil. Jot three key points, stripping away all your brilliantly-conceived rationale and awe-inspiring supporting detail. Get yourself back to the very basic framework.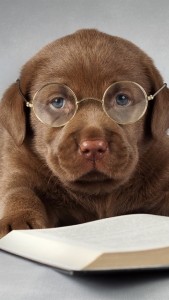 If you have trouble determining your three key points, ask yourself a simple question: "If the reader only remembers three things after reading this (which is highly likely), what do I want those things to be?"
Above the three key points, write the word "introduction," and then below them, write "conclusion." You will use your introduction to set context, and use your conclusion to summarize your key points.
This ridiculously simple initial step might take three minutes or it might take three hours. Even if it takes three hours, it will save you time and give you a better end result.
Now you have your outline and you are ready to start writing.
#2 Alleviate your readers' suffering.
Let's face it, wading through lengthy fundraising documents for most folks just isn't fun. Rarely are readers as excited to read, as writers are to write. So it's especially important to make the experience easy and interesting for your audience.
There are a few ways you can mitigate their pain.
Keep the page easy to visually digest.  
Alternate paragraph length. No paragraph should claim more than 20% of the real estate of the page on which it resides. Try occasional use of one-sentence paragraphs to call attention to particularly important statements.
Use loads of white space. Big margins and lots of white space between paragraphs invite the eye and make content easier to consume.
Make paragraphs short and interesting. 
Break up run-on sentences by using grammatical tools (like putting explanations in parentheses); by correct usage of semi-colons for related concepts; and by calling attention to important ideas — like this one — with dash separators.
Alternate sentence length within standard-length paragraphs. For readability, use a maximum of 4-5 sentences per paragraph as follows: 2 short, 1 (or 2) medium, and 1 long sentence with multiple commas.
Be interesting.
Use simple, straightforward language in short, pithy sentences.
Integrate lists and bullets to provide structure and bring simplicity.
Use infographics to represent complex ideas, statistics, and relationships visually.
#3 Be persuasive, principled, and particular.
Being a powerful written communicator means you need to understand what your reader wants. And in fundraising, what they often want is to trust in you and your organization, and be confident that supporting your cause will be effective, efficient, and will make a positive difference in the world.
Tell real world stories of lives improved, problems solved, and pressing needs, but always bolster your stories with real world facts, figures and statistics.
Use every opportunity to position your donors and volunteers as the heroes, not the organization.
Be transparent about real challenges and pitfalls that are relevant to your audience.
Edit your first draft with a heavy hand and aim to prune it down by at least one-third. Look for places where one word can replace two. Eliminate adverbs and adjectives. Tighten sentences and paragraphs. Be merciless.
Have at least one other trusted individual review your writing before it leaves your office. They will catch things you missed and (hopefully) offer suggested improvements.
In fundraising writing, a better process will yield a better product. Develop a clear "key points" outline at the outset, employ strategies to help the reader enjoy the reading experience, and develop content that is compelling and accurate.
Then throw in a pinch of your own creative voice and style and voila! It's a recipe for successful fundraising writing.