10 Key Characteristics of Top Performing Fundraising Directors
Fundraising Directors are crucial for success. This incredible mastermind, known as Head of Fundraising in some countries, is in control of a massive budget and responsible for providing the organisation with the resources to do what it is supposed to. If you know how complex fundraising management is, you also know the sheer power of the Fundraising Director. (S)he controls information, makes everyday decisions, prioritises activities, inspires the team and sets the overall direction. At least, that's what they should…
So what is the leadership performance you should expect from the ideal Fundraising Director? Here are 10 key characteristics that you can use to recognise the best Fundraising Directors. Use this list for future job interviews so you know what you are looking for!
1. Innovate and Constantly Change
The late Tony Elischer, fundraising legend and futurologist, was all about innovation and breaking with the status quo. In his last blog post for 101fundraising he described it perfectly:
"One of my long term mantras has been to use windows, not mirrors, a simple way of reminding myself that truly to move forward, be in line with the market place and to have any hope of innovating, you have to focus on the outside world and not the internal world of an organisation."
Tony Elischer (101fundraising, October 2015)
Fundraising Directors need to go out, try new things and open up to new ideas. (S)he must be able to listen to and act on advice. They have the special ability to not feel criticised, but use relevant input and others' strength to grow and rethink existing paradigms.
Innovation is not just the shiny new technology. Innovation is constantly improving everything you do. Be in constant motion to change, even the basic things you hardly ever think about – not just the mind-boggling, earthshaking, life altering change, but also the step-by-step incremental changes that make a difference.
2. Long-term Visionary
Fundraising Directors should have a clear vision on fundraising and of what their organisation is setting out to achieve. It is easier to get started once you know what you are aiming for. Sure there are unknowns and challenges, but it is better to try and fail than ignore and continue with less knowledge and experience. Even with twists and turns, Fundraising Directors are clear about the direction of the fundraising program and do not waiver too far from the vision.
A vision is not something you will reach next year or even in two years. Your vision has to be long-term. The Fundraising Director shares this vision within the organisation and seeks buy-in from the whole staff. The Fundraising Director takes everybody in the organisation on a fundraising learning curve, educates them about the chosen strategy, and helps determine the role everybody plays in delivering the plan. It is a team effort and every player is on board.
I will never forget Karen Osborne's masterclass about leadership. She asked: What is it that a manager should be doing most of the time? The correct answer: thinking about what is coming and preparing for the future. In other words, if there is no long-term vision, you will constantly be plugging leaks. Be prepared, be in control.
3. Communicator
The Fundraising Director needs to inspire the team and make clear what role everyone plays in the greater scheme of things and how they each contribute. Constant and clear communication is required among everyone: manager and team, manager and CEO, manager and the rest of the organisation. This highly skilled communicator knows how to talk to people at their own level of understanding. They know how staff members think and what makes them tick. They ask the right questions, to challenge the team and raise the bar in a controlled and thoughtful manner. (S)he inspires the team to love their work. Finally, the ideal Fundraising Director knows how to market their own work: internal marketing of the fundraising program is essential to counter any resistance to it.
4. Storyteller
At the end of the day it is about the cause and how well the organisation tells its stories to (potential) donors. Telling the right story to the right person at the right time can be very difficult. Keep it simple. The best Fundraising Directors dare to choose. They don't want to tell everything at the same time, so they focus. And they are not just senders, but also listeners. They listen to donors so they know which stories resonate and which are best used for which purpose. Fundraising Directors should be masterful at telling the story – keeping with the organisations vision but making the donor feel that the story is being told for the very first time, inspiring and motivating.
5. Team Builder
Fundraising Directors coordinate, facilitate and motivate. They stand up for their team and give them every possibility to be successful. The team is being led by example and (s)he is aware that the team is the reason for success. Without them there would be no results at all. Therefore the Fundraising Director needs to invest in the team – organising regular staff retreats to openly debate the fundraising program. A good Fundraising Director hires the smartest fundraisers, people who know more than they do, and takes advantage of good consultants and the advice and information they can offer. They are not afraid to ask questions and learn from others. They will do everything in their power to facilitate the team to do their work the best possible way. (S)he will celebrate success, learn from failures, and talk about progress and explain where the organisation is in reaching its long-term vision and how individuals are working together as a team to realise those goals.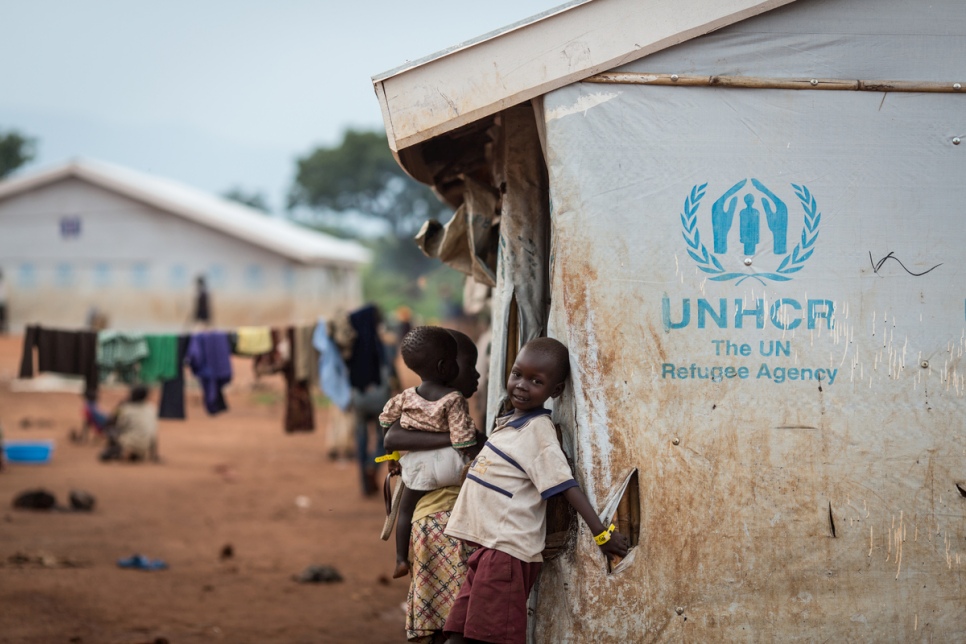 6. Data Geek
Individual giving especially is a numbers game. Fundraising Directors need to understand the dynamic of (long-term) investment and the buttons they need to be pushing to build the most profitable fundraising program. It is important to review historical data, suppress personal instincts, develop activities based on test results and learn from best practice. Fundraising Directors understand the need for numbers even inside an innovative and creative strategy.
The main KPIs are clear to a good Fundraising Director and they know how to influence these towards more growth. Market research as well as an organisation's own donor research are central in developing or evaluating donor experiences. Fundraising Directors know how to interpret numbers and explain them to people who are unfamiliar with working with data. They can also explain what long-term effect specific changes have on income or donor numbers. They have all the answers – or they are looking for them.
7. Results-oriented
Great Fundraising Directors are great because they get great results – at least once in a while. There are lots of factors influencing success, but in the long run, positive results should be visible, even if they are bubbling under the surface and building up momentum to erupt in the near future. The best Fundraising Directors are not waiting for questions about results. They show results and are completely transparent about progress. They will be able to explain what happened when results are down. The reasons for underperformance are likely to be internal and not external. And they will be able to self-reflect.
8. Donor-focused
The donor experience movement (originally from the UK and now also seriously taking off in The Netherlands) has demonstrated that this is the best way forward. It is more than just a strategy. Donor-focused fundraising should be in the DNA of every fundraiser. If the Fundraising Director does not understand the difference between short-term gain and long-term relationship building (s)he should look to a different career. Donor-focused fundraising is not an option anymore, it is a must. It is the future of fundraising. Fundraising Directors need to be able to see the entire fundraising program from the donor's perspective and put those interests first.
"The next big thing in fundraising is thinking about how we make our donors feel when we communicate with them. The goal is not money: the goal is being respectful and developing relationships. Money follows."
Prof. Adrian Sargeant
9. Fundraising-experienced
Most of the best Fundraising Directors used to be fundraisers. They are skilled and have substantial operational experience in the field they are now managing. Obviously there are exceptions to the rule with excellent Fundraising Directors coming from the commercial sector, but without any prior practical fundraising experience things often go wrong. Fundraising is not the same as marketing and/or communication in the for-profit sector. It is an expertise in its own and it deserves an experienced professional. If you need a dentist you would like to go to a qualified dentist, right? Otherwise it is likely going to hurt.
10. Passionate Changemaker
I have always been a passionate fundraiser, but I have always been equally passionate about the world's biggest challenges and inequalities. If Fundraising Directors are serious about solving those issues they are in it for the long haul. Or, as Kumi Naidoo has put it so beautifully:
"The struggle for justice is a marathon, not a sprint. And the biggest contribution that any one of us can make is maintaining a lifetime of involvement until we win those struggles."
Kumi Naidoo, former International Executive Director of Greenpeace
Conclusion
The biggest challenge for a Fundraising Director is to do everything mentioned above at the same time. Every Fundraising Director has different preferences and skills. As long as they can be honest and self-reflective, compensate for the areas they lack with accepting help from others and be part of the team whilst also being the leader, they can still be the best Fundraising Director you have ever met.
What do you think? Which other qualities would you add?