As fundraisers we all know the importance of the board… getting trustees engaged and on-side is vital as you strive to communicate the success of current campaigns and appeals (thus maintaining, or increasing, budget allowance), explain in a minute amount of time exactly why this return on investment is good for a certain type of fundraising and that results from recent investment in a legacy campaign are not expected immediately (this would be a rather sinister twist!)
As Reinier mentioned in his recent blog post YOU are the reason for your results, even when up against a board that does not seem remotely interested in fundraising and you could never imagine them supporting or taking even the slightest interest in events – major donor, legacy, community – as a fundraiser you are best placed to persuade them otherwise, make them see the light and – maybe one day – even champion the importance of fundraising for the organisation themselves.
How do I do this? I hear you ask… well, no one ever said it would be easy – however – as fundraisers we are good at getting into other peoples skin, understanding things from their perspective. We do this every time we create a new direct marketing appeal, develop a proposal for corporate support or sit with a potential major or legacy donor to bring to life for them the huge difference their gift could make. We also sign up and donate to competitor charities, express an interest in leaving a gift in our will and spend time hearing what street fundraisers have to say for themselves (they must be able to spot us a mile off!) all in the name of research.
As fundraisers we should approach getting our board on side in the same way – by really understanding them!
Those of you who volunteer as trustees on the board of a charity will know exactly what I'm angling at already, and if you're not currently in this position then I urge you to join a charity board, to really experience things from the perspective of those we work so hard to engage – the board of trustees.
Charities need enthusiastic and well-engaged individuals as trustees in order to operate effectively. As fundraisers I would say we fit the brief well – always looking for new ways to raise income, and ways to improve current fundraising activity are attributes all ambitious charities should embrace.
The traditional view of charity trustees has often been one of more mature individuals, with many years of professional experience behind them, now retired or semi-retired and with the time and energy to commit. Many trustees do indeed fall into this category, and the UK Charity Commission states 'the average age of Trustees in the UK is 57, with 67% aged over 60', however, charities also recognise the importance of attracting young and enthusiastic board members – those with a connection to the younger donor markets, often seen so hard to make a reasonable return from. Also those with different perspectives of charities and their role in today's society.
An interesting article from the BBC states:
"In laymen's terms, a trustee is in some way like being an army general."
"Like many good generals, there are always times when you have to roll your sleeves up and muck in.
These are, generally, the times when you really feel that you are adding value."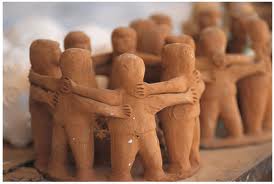 This is a statement I would wholeheartedly agree with, and – who knows – if you can find yourself in this position – enthusiastically throwing yourself into improving fundraising for an organisation whilst also getting stuck in to the strategic oversight – maybe, just maybe you can work the same magic on your own board of trustees.
Once you start digging it will surprise you how many senior fundraisers do not volunteer as trustees… those who do will be more than happy to tell you about their experiences and help shape your thoughts on embarking on this path – and you will not only have an edge when it comes to presenting to your own charity's board but will also begin to see yourself for what you really are – a volunteer. Someone giving back – giving their time and expertise (often with the competing pressures of a busy job, possibly a young family and all of the other complexities life entails). Only then will you really begin to understand your trustees and be able to effectively position your reports and presentations to gain their support.
Late in 2012 I joined the board of an excellent UK-based charity – Solace Women's Aid – who were looking for someone with a fundraising background to support and advise them in this area. It is still early days but I have found the whole process very educational and enriching. Having such a privileged insight into another organisation, including the ability to build relationships with senior management and other very experienced trustees, has enabled me to not only get a clearer idea of how fundraisers are viewed by the board, the level of detail they require to feel comfortable in making decisions, but to also view myself very differently as a fundraiser. Getting actively involved at the grass routes level of an organisation's fundraising (I am also on the fundraising sub-committee, which is leading on the charity's flagship event 'Rock Against Violence') has let me feel closer to the individual fundraisers, out there organising events and always thinking of another way to raise funds for their chosen charity… I feel I am finally on-route to becoming a full member of the fundraising community.