Why listening to beneficiaries is more than a moral obligation
Before we get going, let me just dwell briefly on that word 'beneficiaries'. I wish there was another word, as it carries all kinds of implications of old-fashioned charity. What word do you use to describe the people who benefit from the work you do? I'd love to hear your views!
I'm using the word here in its broadly accepted sense, while recognising that people are not one-dimensional, and that a 'beneficiary' may also be a donor, a volunteer, a trustee, or fulfill some other role in relation to your cause.
Are you genuinely working together in partnership with your beneficiaries? How much impact do they have within your organisation? Is their voice listened to and represented not only in the work you do but in the way that you do it? Do you speak to your beneficiaries regularly? Do you ask them questions? Do they input into your decision making? Do they support you in planning the work you're doing and in the delivery of it? Do you listen to what they think should be done differently and are you prepared to act on their observations and recommendations – even if they conflict with what you've previously thought? And how much involvement do beneficiaries have in the measurement of your impact and outcomes?
Of course, there's a strong argument for involving beneficiaries from a moral perspective. Involving them also looks good in terms of brand reputation But if you're inclusion of them in the conversation is tokenistic or if you choose only to listen selectively and only when it supports what you already want to do, then be careful; beneficiaries are not there as evidence to manipulate. Intention is everything.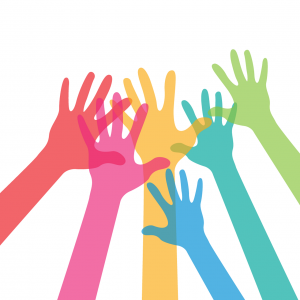 So what else can working together more closely with beneficiaries bring?
Skills, knowledge, networks and relationships that may not exist in your own team
If you talk to beneficiaries you'll begin to understand more about the complexities of their needs. They'll know first-hand what the issues are, what needs to change, what does and doesn't work and the real barriers to delivery. They may bring an insight that can only come from personal experience – however good your own team.
The opportunity to connect with the hard to reach – not just those that are engaged
We'll often be tempted to listen to those beneficiaries that are more engaged or can provide us with the most information, or even those who shout the loudest. It's crucial to find a way to tap into a more diverse group of service users or potential beneficiaries, those that are hard to reach. This will ensure what we provide meets the diverse needs of existing and potential beneficiaries.
Increased accountability and strong leadership
Involving beneficiaries more deeply in the conversation puts a pressure on the organisation to deliver. It asks for us to do our best; it asks for our commitment. We are held more accountable to deliver better outcomes.
Powerful Stories
Involving beneficiaries in the story telling of the organisation is also key. They can increase board/trustee/supporter buy-in as members hear first-hand of the personal, real life impact the organisation's fundraising, awareness raising and services have had. They carry an emotional weight that just won't be present anywhere else.
Opportunities for beneficiaries to grow and develop
Depending on the nature of the work you do, involvement from beneficiaries may be an important part of their personal journey. It could bring an opportunity to develop their own skills and confidence; encouraging ownership and shaping the future direction not only of the work you're doing but also of their own lives and potential. 
And finally, a need to be confident in your organisational culture
To get the most from our relationships with beneficiaries, we need to feel confident in our organisational culture. There is always the potential that feedback may be negative. People may feel they are being criticised or their work not appreciated; they may feel exposed and vulnerable. Boards and leadership teams should have a clear strategy in place for how they respond to feedback to ensure a culture of safety and trust is created rather than one of fear and blame.