How's your persecution complex? Mine's doing fine, thanks.
I'm lucky enough to work in an organisation (and a management team) where fundraising is seen as an essential aspect of our daily work and our shared responsibility as leaders – to serve more children and do more good. But when I made the step from 'fundraiser' to 'management,' I brought along my professional baggage and wasn't really expecting total acceptance. Me: a fundraiser.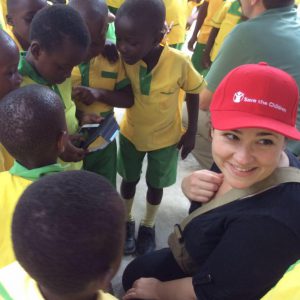 And so I created resistance.
Those of us who have been around and stayed in the profession have almost certainly had at least one job where we worked for or with someone who hated that we ask for money. They love getting it; they just hate that we have to raise it. And sometimes these people are even senior managers!
As a result, we isolate ourselves from colleagues and then… surprise… we feel isolated.
I'm clearly not the only one always on guard, ready for a fight to defend my work. My current CEO, not totally understanding my defensiveness when I started in the job, asked some fellow CEOs how the fundraising team acts within their offices. The answer, in short: The problem with fundraising is fundraisers.
What I've heard from peers in management over the last few years is that fundraisers too often set ourselves apart – we're different, its harder, you wouldn't understand…
We work our assess off every year to hit the numbers and then 1 January it starts all over again. When it's all about the numbers, we annoy others; when we don't deliver the numbers, we fail others. It's not an easy job.
And while digging in one's heels and fighting the good fight is part of the job, a good fundraiser should also be capable of influencing culture.
Too often our feelings of 'otherness' become a self-fulfilling prophecy. If we don't learn to engage in a constructive and persuasive way with our programme, advocacy, finance and communications colleagues, we're really just raising money (if that) and not actually helping to build and strengthen the organization.
So what to do about it? Easy(ish). Leadership development.
A number of years ago, I too was a brash, annoying, know-it-all fundraiser with a vision of how other people should be doing things differently. Those people were mostly in management. And being brash as I am, I decided to give it a try: actually see if I could do it better.
So I started following leadership programmes to understand how to persuade others, how to tune-in to my own weakness and insecurities, and just in general how to function better in an organization. And it helped a lot. I spent a year following the Future Leaders Programme for Fundraisers (then offered by Resource Alliance) and started to understand better my potential and power not just as a fundraiser, but as a colleague and leader. And you know what? It also actually made me better at raising money.
Working now as a senior manager in our sector, I see primarily two types of fundraising managers: Professional managers with a general understanding of marketing or communications, who often then fail to deliver because they don't have the granular, operational experience in fundraising to make the right choices. And I see excellent technical fundraisers who have been promoted, but fail to move the dial in their management teams, with their boards or with colleagues because they don't have the right leaderships skills for the job.
What I would love to see: fundraisers engaged in every stage of their career to understand the relevant influencing and interpersonal skills to be the best fundraiser possible, and an integral and cherished part of their organisations.
Shouldn't we fill the sector with great technical fundraisers who are well developed leaders and can bring all the insight and experience of our profession to challenge our organisations and communities? And with all the great fundraisers out there, and the plethora of affordable skill development programmes now available, whats holding us back?
I want to see any army of brilliant fundraising leaders! Who's with me?